WhatsApp Bulk / Business Sender
With Button & List Messages

WhatsApp Bulk Sender Software is a bulk sending tool that allows you to automatically send bulk WhatsApp messages to thousands of customers. WhatsApp Bulk Sender is one of the most user-friendly WhatsApp marketing tools that allows you to send bulk messages with attached images, documents, and PDF & more by the help of bulk whatsapp software to potential clients.
WS Business Sender 4.6
WS Bulk Sender 8.4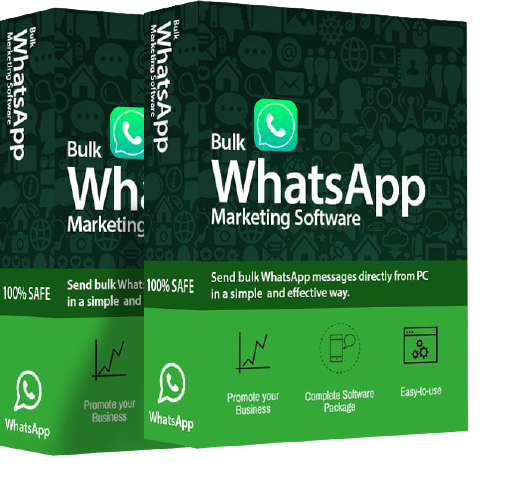 Your Customer are on WhatsApp. Are You?
68% of WhatsApp users think it is the easiest way to connect with businesses. As your WhatsApp Business Solution Provider, we are here to help you connect with your customers at every touchpoint on their favorite app. Using WhatsApp Business Marketing Software you can send text, images, audio, document files, etc.
Bulk WhatsApp Sender is very simple and easy to use. Users can find other various tools to verify and filter mobile numbers. All users can create and maintain a WhatsApp marketing campaign and also control speed, a delay time between messages, and also user can control sleep time.
Bulk WhatsApp Snder offers various features like Dynamic Chatbots, Auto Reply, Import/Export Contents, Sending Customized Messages, Supports Multi-Language functionality, and many more.
Bulk WhatsApp Software Pricing
Our Pricing Plan
WhatsApp Bulk Sender
Allows Unlimited Messages
Multimedia Support
Audio/Video Support
Auto Updates
Auto Account Rotation
Multiple Account Supported
Beta Mode Support
Numbers Filter
Groups Contacts Extractor
WhatsApp Business Sender
Allows Unlimited Messages
Button Messeges
List Messeges
Multimedia Support
Auto Reply
Dynamic Chatbot
Message Scheduling
Import from WhatsApp
Fast Numbers Filter
Fast Messege Sending
Groups Contacts Extractor
Bulk Sender Chrome Plugin
Allows Unlimited Messages
Multimedia Support
Works on Mac,Windows
Groups & Chat Export
Auto Reply
Beta Mode Support
Fast Sending
Any Query About Software Contact Now
A Better Way To Get Leads
Tutorials
WhatsApp Business Sender
Demo
WhatsApp Bulk Sender
Demo
Main Features
With the use of Dynamic Chatbots, you can boost engagement with rich messages, by using text, images, and documents when talking to your customers.
Users can send text, images, weblinks, emojis, etc. on WhatsApp Business Marketing Software.
​
This software imports and exports all contact lists with Names and Number information.
By using this software, you can reply to your customers automatically. This feature states that you can automatically reply with a text message to incoming WhatsApp messages when you are busy.
This site is not a part of the Whatsapp & FaceBook website or Facebook INC. Additionally, this site is NOT endorsed by Facebook in any way. FACEBOOK is a trademark of Facebook INC.